In Belgium and in the Netherlands we keep our finger on the pulse of the silver generation. We explore al kinds of research reports and struggle through mountains of data in search of new insights that can help you better understand this target group so you can reach, connect, engage, serve and bind them to you.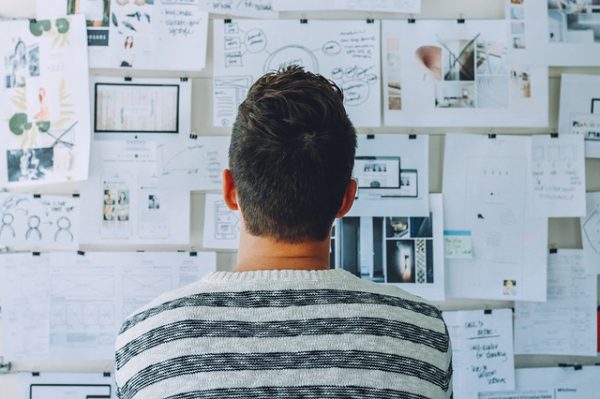 We developed a whole range of research & consulting products and services. From a 50+ insight report to pre and post tests, qualitative and quantitative surveys, trend reports and different 50+ proof scans… In addition, we advise clients and help them on their way to plan or optimise their 50+ strategy.
RESEARCH
★Insights-sheet  Sometimes a deep dive in our research database, which was build together with the Dutch colleagues, is sufficient to be able to answer the questions you are facing. This allows us to quickly provide insight into a wide range of topics.
★Product- of campagne pre-test  What does the silver consumer and user ultimately think of your idea, concept, product, service? Ask their opinion before you start the roll-out, after which it is often too late. You can often make adjustments during that phase. Count on the unsalted opinion of our test panels and their valuable feedback. With this input we are happy to look for what the next step should be.
★Thermometer A quantitative sample (10 – 15 questions) to get a clear picture of what the silver consumer thinks and expects about a certain topic. We see it as measure the temperature. Basic but also valuable. In the report we frame the raw data based on our knowledge and experience with the target group. An ideal run-up to a new strategy, campaign, action or innovation process.
★Stethoscoop  With a stethoscoop research we not only measure the temperature but we also keep our finger on the pulse of the (50+) consumer. The results of the quantitative research are commented on and explained in a focus group. Ideal for feeling the heartbeat of 50+ in the cool data.
★Focus groups Qualitative research in its purest form during one or more conversations with the target group around the table. On the basis of a topic list discussed with you in advance we gain valuable insights. The report is more than a boring transcript of the conversations. We bundle these into opportunities and threats as we heard in the focus group.
★ 50 + Quick Scan  Is your product or service 50+ proofed? Based on our checklist, we scan your marketing, communication, store, HR policy, product or service based on the lifestyle, behavior, attitude, needs and expectations of the 50+ consumer, employee, member, user, … A hands-on report with to do's & don'ts from quick wins to more thorough interventions.
★50+ Mini-trend report  If you want to gain insights into the new silver segment then we recommend you  a 50+ mini trend report. We prepare a detailed report where the results are linked to market, consumer and product trends. The ideal approach for those who want to innovate for this 50+ consumer. Each 50+ mini trend report also offers PR opportunities for companies and brands.
★ Research program (year) – In this way we monitor the heartbeat and the temperature of the 50+ consumer over a longer period. We detect the differences, evolutions and co-relations between for example seasons or before and after the launch of a campaign, action, … An annual research program including strategic advice for the development of new campaigns, promotions, services or products.
★Tailor-made research: We can also design a customised survey or traject for you. Let the above products be an invitation to drink a cup of coffee with us and discuss your challenges. So we will find together a suitable answer for your questions.
Consulting
★Discovery session: During this power session we introduce you to the life of 50+ and more. Ideal as a first introduction to this new target group.
★In-house consulting sessions: 4 sessions of half a day in which you not only get to know this new market segment, but also get the tools to tailor your business to the new silver consumer. These sessions are offered to multi-disciplinary teams so that the knowledge can be widely shared and valorised.
★Okapi brand pairing: Did you know that an Okapi was once the result of a cross between a zebra and a giraffe? Never thought about it, I guess. Well this okapi thing worth knowing inspired us to develop the brand pairing brainstorm technic. During an okapi brand pairing session we will look for viable crossings with between your brand, service or product and other brands. This service design technique can lead to surprising original results.